Hello everyone! We hope you've been doing well and having fun as we kick off the start to the month of
August
. This update includes our new monthly shops announcement, event updates, and some pertinent progress reports!
Our second month of limited shops is finally here:
August's theme is the mysterious Rosethorn Forest!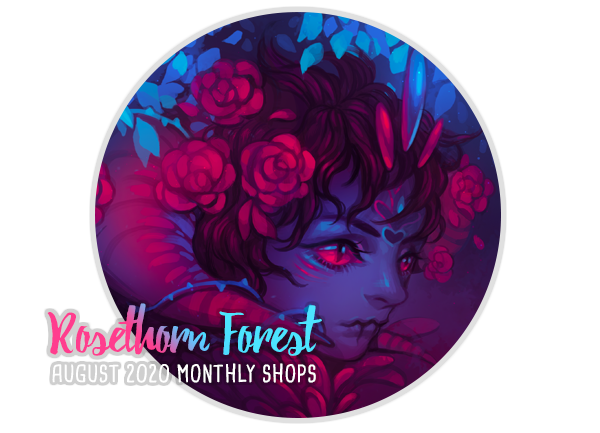 These items were procured from the vision of a nighttime forest.
Freshly fallen leaves line the ground, soft crimson rendering your
footsteps silent. A perpetual dusk envelopes the gloom, vibrant
thorns block your path...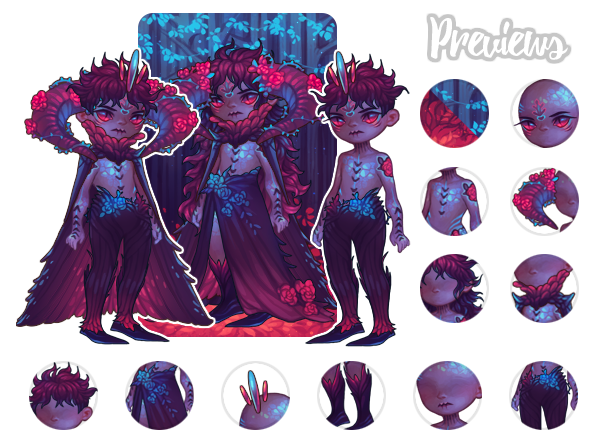 What are Monthly Shops?
Every month, Pai and Oran from Peddler's Port will have different sets of 6 items in their shops that will retire at the end of the month to be replaced by new stock.
These items are obtained from far away lands and follow the theme of the land they visited each month.
All retired items from Monthly Shops will eventually be able to be obtained very rarely from Grandma Agnes later on.

How can I get to Peddler's Port?
Peddler's Port is a seaside location that you can unlock by going through the main storyline in Louise Hill. Once unlocked, you can visit Peddler's Port any time without using up a town hop!

Pai's Shop of Wonders
Pai will host these 6 items in their infinite stock shop this month for
200 turnips
each. If you spend 2000 turnips, you will be able to choose a free item of your choice! Free item claims will expire 3 months after obtaining them.

Oran's Emporium
Oran's shop will be stocked with these 6 items for
9,000 potatoes
per spin! The spin price has been increased compared to last month, in order to adjust for inflation as more currency is generated by players and the economy begins to find its footing after just over a month since the site launched.
These monthly shops will run until
August 31st
, after which they will be removed to house September's monthly items!
AUGUST SUMMER EVENT

We have a big summer event planned to happen some time this month. We're aiming for a mid-August release, so we will have more information about the specifics of the event for everyone soon!

Our 
Adventuring Riddle Contest
is also now under way!
It ends on August 30th, 2020 so get your submissions in before then!
Read our event rules and submission instructions here.
PROGRESS UPDATES
Here are some updates on a few things we're working on behind the scenes!
Custom Maker Submission Queue
We are aiming to open the Custom Maker Submission page some time in August! An update will be released at least a few days prior to its release, in order to give everyone time to prepare their submissions. We have also compiled some basic information about the system below, for anyone that is interested:
Your place in the queue will be displayed after submitting your request.
You'll be able to make edits to your request up until an artist claims it in order to begin working on it.
There will be a set of request rules and guidelines to follow for making custom submissions.
Since there is currently only one artist (for the timebeing), the queue will likely be worked on in relatively chronological fashion. However, when we eventually are able to hire more artists to the team, requests will be claimed based on what different artists are most comfortable with in order to maximize efficiency.



Guild Bug Fix Progress
This past week, we've tackled many of the most pertinent bugs related to guilds and have made good progress! We're currently extensively retesting and working on making sure nothing new broke as well as fixing the rest of the bugs. We'll continue to bring you updates on our progress and announce this month when Guild creation will become available officially!
Vaer's Reef Affection Milestone Quests
Some users who have gotten over 500 affection with NPC's from the 5th town may have noticed that the quest they've unlocked is missing from their quest page. These quests will become available soon, as we've been hard at work behind the scenes revising some of the Vaer storyline with user feedback in mind. Thank you for your patience as we make the quests available!

Trades Market Rule Breaking
There has been an unfortunate trend frequently reported to the Ticket Desk, where some users have been intentionally offering nothing/only a few potatoes on many trade lots in the Trades Market (regardless of what is being asked for), in the hopes that the other person will accidentally hit "accept" instead of "reject". We'd like to clarify that this practice is considered
scamming
and should be reported by users who spot it happening.

Thank you so much for playing and supporting
Dappervolk. We'll be back with more updates soon!