A fragrant breeze creates ripples across the serenity of clear spring waters. Lanterns and lotus blooms alike twinkle in the light of day or the timidness of night.

The festival will be fully active for 3 weeks from:
MAY 23RD 12AM DVT to
JUNE 14TH 11:59PM DVT
The Event Quests, Shop and site mechanics will remain open until
June 21st, 11:59PM DVT
Welcome to Dappervolk's 2022 Spring Festival!
We're so excited for everyone to have fun with the newly revamped co-op event and experience Signi's storyline!

LIAN'S LOTUS FESTIVAL
Visit the Lotus Festival to begin tracking for activities and become a participant!
This is a Cooperative Community Event in which all participants can donate to reach collective community milestone rewards.
Milestone prizes can be claimed by all participants regardless of contribution level once the prize is unlocked.
There are also Individual Prize Tiers for dedicated participants.
With the Lotus Festival comes pet blessings, where participants can bless other users' pets for rewards.





WHAT ARE PET BLESSINGS?
During the Lotus Festival, participant pets can be blessed by other users.
Depending on which blessing item you pick, different overlay effects will appear on blessed pets.
Once a pet's blessing is full, its owner can collect its many fortunes for rewards.


Lian's Temple Stall shop will be open until June 21st, 11:59PM DVT!
Shop stock will include all April Deity clothing, Seasonal Spring Clothing, 2 new pet hatchables, totems, and more!
All shop items should be affordable if you unlock your personal tier prizes at the Lotus Festival and complete all 3 spring quests in the Lotus Pavilion.



HOW TO OBTAIN CERAMIC SCALES
Ceramic Scales
are the currency for the
Spring Event Shop - Lian's Temple Stall
Do the seasonal event quests in the Lotus Pavilion
Complete community milestones and claim prizes at the Lotus Festival
Collect blessings from pets with many fortunes.
Random Encounters
Random Item Alchemy
Vaer Sea Forage Minigame
Adventuring Rewards
Pet Milestones
Participate in the Event Forum Contests



HOW TO OBTAIN FORTUNE SATCHELS
Alchemize 5 Fortune Knots to create 1 Fortune Satchel.
Complete tasks around the site which are passively tracked while participating in the Lotus Festival.
Bless other users' pets to obtain Fortune Knots.
Claim certain individual tier prizes.
Complete seasonal spring quests.


To access the event quest, visit the new seasonal area -
The Lotus Pavilion
! Go to the
World Map
and find it between Aviar Cove and Silvie's Mine.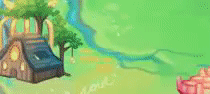 Speak to Lian at the Lotus Pavilion to begin the seasonal quest "A Drop in the Lake"
There are 3 quests in total to be unlocked in succession.
"The Lotus Festival" is a daily repeatable quest which can be completed 4 times per day.


There is an
Avatar Dress Up Contest
 and 
Creativity Prompt Contest
 open throughout the event!
Click on the buttons below to visit them.


All contest submissions close on
June 6th, 11:59PM DVT 
to allow time for judging, and prizes will be distributed in time for all currency to be spent.


We hope you enjoy a fragrant spring time with us, thank you for playing and supporting Dappervolk as always!