Hello everyone! Welcome to
December
, we hope you're keeping warm in the approaching cold.
Our eighteenth month of limited shops has arrived:
December's theme is the Mouseterie Sous Chef!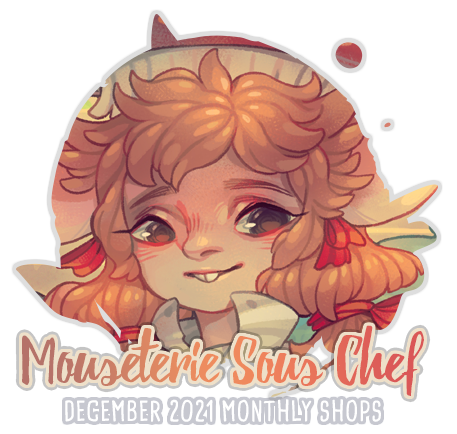 Behind glistening leaves and lantern's glow lies a hidden world of sweet
delights. The pitter-patter of tiny feet beneath the clatter of a baker's pan
promises a delicious treat.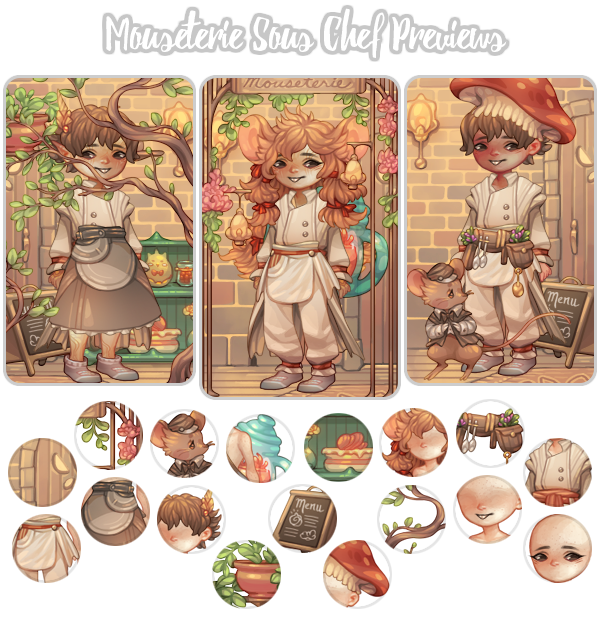 See Full Item Previews here!

What are Monthly Shops?
Every month, Pai and Oran from Peddler's Port will have different sets of items in their shops that will retire at the end of the month to be replaced by new stock.
These items are obtained from far away lands and follow the theme of the land they visited each month.
All retired items from Monthly Shops will eventually be able to be obtained very rarely from Grandma Agnes later on.

How can I get to Peddler's Port?
Peddler's Port is a seaside location that you can unlock by going through the main storyline in Louise Hill. Once unlocked, you can visit Peddler's Port any time without using up a town hop!

Pai's Shop of Wonders
Pai will host these
8 items
 in their infinite stock shop this month for
200 turnips
each. A chest containing a set of Pai's items is now also available in their shop in addition to Agnes' Shop, to allow for more freedom in purchase making. If you spend 2000 turnips, you will be able to choose a free item of your choice! Free item claims will expire 6 months after obtaining them.

Agnes' Perpetual Shop
Agnes' shop stocks a chest that contains a set of
Pai's 8 shop items
 for 
1500 Turnips
, ideal for collectors who want a full set at a small discount. Agnes also has a Bonus Prize
function in her shop. For every 2000 turnips you spend in her shop from now on, you'll be able to claim from her Bonus Prize pool, which will fluctuate and grow with time.
What are Turnips?
Turnips are the untradeable premium currency of Dappervolk. You can purchase them with real life currency
here
, as well as obtain them occasionally through gameplay.

Oran's Emporium
Oran's chance shop will be stocked with these 9 items this month for
9,000 potatoes
per spin! Each time you spend 100k potatoes in Oran's shop, you'll be able to pick one free item from his Bonus Prize claim. Bonus Prize items may change or grow as time goes on.
These monthly shop clothing items will run until December 31st, after which they will be removed to house January's monthly items!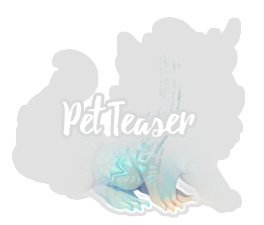 With the arrival of the Winter season, a new Seasonal Shard Pet has appeared!
The recipe for this seasonal pet's hatching item is unlocked by default, the ingredients are in Pai, Agnes, and Oran's shop Bonus Prize pools.
This Seasonal Pet will remain in the shops for 3 months and rotate out at the end of February to be replaced by a new pet.
Seasonal pets will be obtainable annually on a rotation! The items the seasonal pets hatch from can be alchemized at any time of year as long as you have the shards.
The item alchemy recipe for the hatching item is automatically unlocked for all users, you can view it in your item alchemy page.


AD THEATER STREAK REWARD
This month, a great deity of the deep rises with the tides. Visit the
Theater
and click on the "
CHECK REWARDS
" button to see the new rewards!
WHAT WE'RE WORKING ON
Here's a look into what we're prioritizing this month!
DECEMBER ART DEVELOPMENT STREAM

This month, the art development stream will take place on...
DECEMBER 10TH, 4PM DVT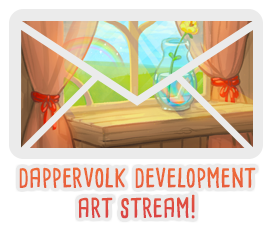 A status post with a link to the stream will be posted when it begins!
We'll be working on wishes from the
Wishing Well
thread. Hope to see you there!
NICO'S ATELIER UPDATE
Our team has been hard at work on the new Nico's items, and we're finally ready to go!
The Nico's Shop update is on December 5th at 6PM DVT
Nico's Atelier will go on maintenance from
5-6PM DVT
!
As previously mentioned, we are splitting Nico's Atelier into
Nico's Atelier
and
Nico's Salon
and adding all of our new items into the two shops. The shops will also have new bonus claim item rewards for accumulated purchases!
QOL UPDATES
We have been working throughout November on coding and testing a number of QoL updates, they'll be ready to go live early this month once we ensure their stability. The updates include a great deal of sorting, searching, and filtering options for various parts of the site, item tooltip enhancements among other things!
WINTER EVENT PREPARATION
We're working on assets, story, and planning for our January winter event which will take place some time in January, more info on this as progress goes on!
DAILY QUEST BALANCING & NPC UPDATE
We'll be working on each town's daily quests to rebalance them to be more user friendly. We're planning to roll out quest updates town by town, with additional updates to the NPC shops in each town for better site balance. More info on this will come in a future update!
ITEM REWARD POOL EXPANSIONS
This month, our artist team will be getting started on creating new items for our various item pools that contain recipe items, in order to bolster the appeal of getting rewards from said pools. Our recipe items will be moved to a dedicated NPC shop with its own stock and item sink system which will allow for users to choose the recipe they wish to get instead of getting lots of unwanted extras.
BETA CHANGELOG & ROADMAP THREAD
These two items are on our to-do list, and will remain here until they are complete!


As always, thank you so much for playing and supporting
Dappervolk. We'll be back with more updates soon!