Hello everyone! We'd like to announce some new wishing well content,
rule updates, new forum sections, and our newly hired artist team.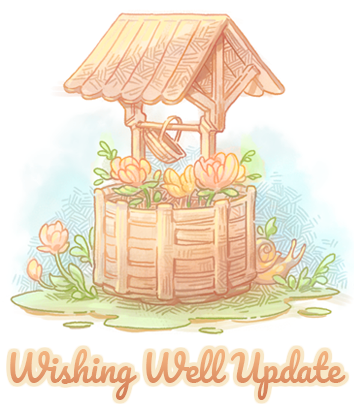 We had a super fun stream this month working on various wishes for
new items and pets. 10 new clothing items and 1 new pet species
are now available to be obtained through gameplay!
If you would like to make a wish for a pet/item to be created for the
site, visit the 
Wishing Well thread
!
NEWLY GRANTED WISHES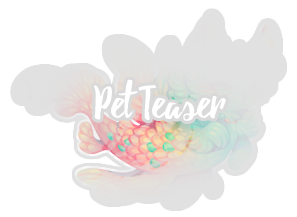 MERCAT PET SPECIES
Wished for by HARMONY (#494)
A flash of colour swims by.
The Mercat is a fantastical pet species which can be obtained through
pet alchemy
, with its recipe available in random item alchemy and
Agnes' daily quest rewards.




EMBROIDERED SASH
Wished for by KYRIATHE (#24245)
A heavy waist sash with intricate sewing.
Embroidered sashes can be obtained through
random encounters
,
random item alchemy
, and specific
alchemy recipes
.





LAURELS
Wished for by CILONEN (#43977)
A delicately arranged circlet of metallic leaves around the head.
Laurels of different colours can be obtained through
random events
,
random item alchemy
, and specific
alchemy recipes
.

RULE UPDATES
We've made the following changes to the
Terms of Service
 and 
Rules of Conduct
. This will require users to re-sign the
Terms of Service
across the site! All rule adjustments were made for better clarity and to stay up to date with the development of our community.
TERMS OF SERVICE UPDATES
Adoptables/Closed Species Definition Update
Under section III. User Conduct, Clause 9. "Cross-site Trading" - 2. Genres of games with which cross-site trading is not permitted, we've elaborated on what an Adoptable and "closed species" community includes:
Adoptable and "closed species" adoptable communities that have their own game-like elements, currency, or assets which can be traded outside of the community.
VPN Rule Update
We've removed the no VPN rule to adjust to the fact that VPN's have become more and more essential to daily life for many in recent years. Rather than a blanket ban on VPN's, we've added an
FAQ
disclaimer for their usage:
Q: Can Dappervolk be accessed while using a VPN?A
: Users may use a VPN when accessing the site at their own risk. Usage may cause IP-related overlaps with others users due to how many service providers distribute IPs to their users. As it is difficult to detect VPN usage, this could result in investigation or account actions being taken due to how account interaction may appear to Staff. 
RULES OF CONDUCT UPDATES
Referral Bribery
We've added a section to describe our stance on referral bribery which occurs off-site.
Scamming
We've updated our rules on Scamming and expanded it into a section of its own for better clarity.

NEW FORUM SECTIONS
With these rule updates, we've also updated the rules in some Forum Rules & Guideline thread as well as added brand new forums and subforums in order to better sort threads and provide spaces for activities that didn't exist before.
We'll be spending the next couple of weeks moving existing threads to the appropriate new forums. If you don't see your thread moved and would like it moved after a week, please send in a ticket to request it!
FORUM SECTION GUIDELINE UPDATES
We've added new rules & guideline threads stickied to the top of each new subforum:
Roleplay Content Guidelines
Events Forum Rules & Guidelines
Hangouts Rules & Guidelines
Customs Rules & Guidelines
Offsite Trades Rules & Guidelines
Art Posts Rules & Guidelines
Writing Commissions Rules & Guidelines
RP Classifieds Rules & Guidelines
We also updated the following existing forum stickies to stay in line with the updated content:
DV & Lore Rules & Guidelines
Tradesmarket Rules & Guidelines
Art Commissions Rules & Guidelines
RP & Writing Rules & Guidelines

NEW ARTIST TEAM
We're super excited for our new artist team to join us! Currently, we're in the process of training everyone and having fun brainstorming new content for the future. Say welcome to our new staff members! Here is a list of who they are:

Ephemeral (#11) ♦ Valkyrie (#278)
spinaria (#3790) ♦ Misha (#3988)
Mei (#5393) ♦ fireflysummers (#5967)
magicsyrup (#20746) ♦ hoodiedogs (#26933)
Flocksy (#31552) ♦ Cattrin (#48703)
Misha is our long time pixel artist and has
officially joined the on site art team!
Feel free to visit the
Staff Page
to read about each staff member. We're anticipating some time spent doing training but we're excited to see their future contributions!


Thank you for the support and encouragement as always, we'll be back with more updates soon!