Hello everyone! Welcome to
July
, we hope you're staying healthy and happy!
Our 37th month of limited shops has arrived:
July's theme is the Biodome Ecologist!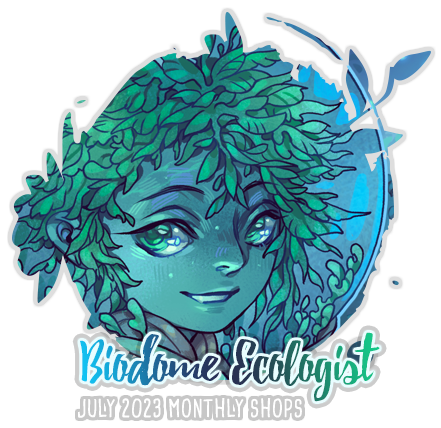 Like sky, like earth, to the sea. A reflection of clear waters and growing
green. Inquiring minds cultivate the sciences in secluded earnest.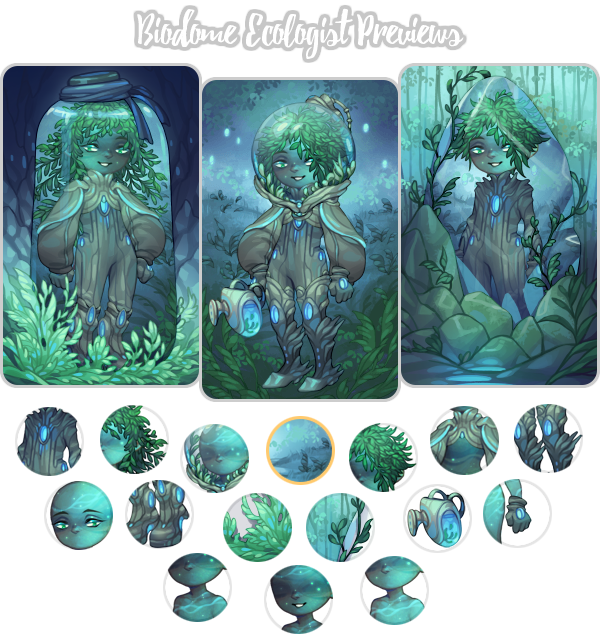 See Full Item Previews here.
What are Turnips & Monthly Shops? Click here for information!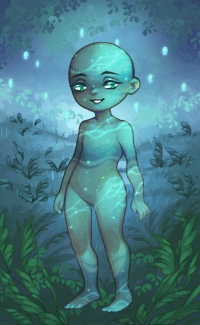 This month we have a special treat,
an animated background
is stocked in 
Pai's Shop of Wonders
!

Pai's Shop of Wonders
Pai's Shop of Wonders
is stocking these
8 clothing items
 for 
200 turnips
 each, and 
400 turnips
for the animated item.
A chest containing all 8 items is available at
1600 turnips 
 - a discount of
200 turnips
!
Biodome Ecologist 

♦ Body Suit • Fern Locks • Sleeves • Hydroboots • Garden • Incubation Jar • Crystal Coccoon • Helm

Agnes' Perpetual Shop
Agnes' Perpetual Shop
stocks a chest that contains a set of
Pai's 8 shop items
 for a discounted 
1600 Turnips.

Oran's Emporium
Oran's Emporium
is stocking these
8 clothing items
this month for
9,000 potatoes
per spin!
Biodome Ecologist 

♦ Depths Skin • Curiosity • Herb Locks • Shallows Skin • Gloves • Aeroboots • Hydrator • Lips
These monthly shop clothing items will run until
July 31st,
 after which they will be removed to house August's monthly items!
IVITA'S PRANCING
The many faceted one looks on in benevolence as the lucky feline prances into view.

AD THEATER STREAK REWARD
Visit the
Theater
and click on the "
CHECK REWARDS
" button to see the new rewards!

JULY ART DEVELOPMENT STREAMS
This month, the art development stream will take place on...
JULY 20TH, 3PM DVT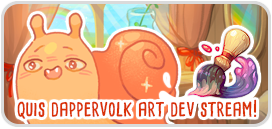 twitch.tv/dappervolk
A status post with a link to the stream will be posted when it begins!
We'll be working on wishes from the
Wishing Well
thread.
Hope to see you there!
KELBI EVENT PROGRESS
Here's a peek at our current progress on the upcoming Kelbi event: 
Art Assets: 75%
Writing: 80%
Coding: 100%
News on this event's launch is coming after mid month!
STAFF RECRUITMENT PLANS
We're doing final preparations and will be posting our staff recruitment information early this month! We had originally planned to post it later in June, but shuffled things around to allow for smooth event updates.
AVIAR COVE BALANCING
We'll be embarking on artwork and quest updates for Aviar Cove balancing this month, and are aiming to release it in the next month or two. We're also going to plan out some potato sink content drops in order to combat the inflation that will be caused by additional town balancing.
ROADMAP UPDATES
After our current event plans and other priorities are complete, we'll be updating our Roadmap thread and moving certain plans up in priority to focus on them next!


As always, thank you so much for playing and supporting
Dappervolk. We'll be back with more updates soon!