Hello everyone! Welcome to
May
, we hope you're doing well
and staying hydrated.
Our 35th month of limited shops has arrived:
May's theme is the Radiant Dragonkeeper!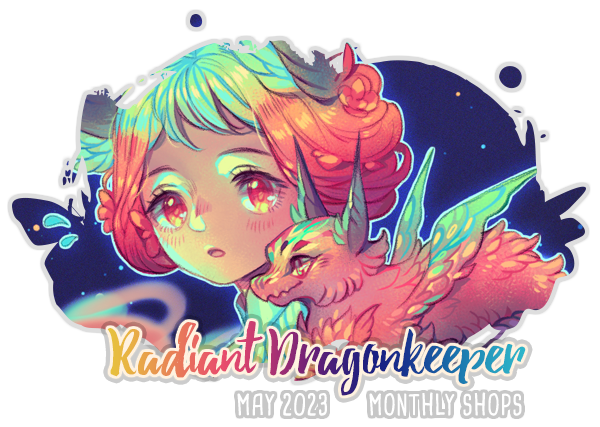 A mystical pulsing light illuminates your traversal in the twinkling dark.
Seven swirling colours spring up from the ground, a
heartbeat sounds in your ears.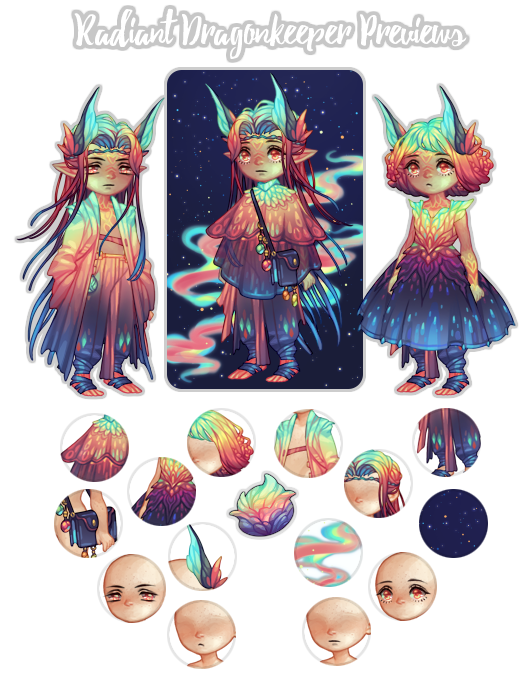 See Full Item Previews here.
What are Turnips & Monthly Shops? Click here for information!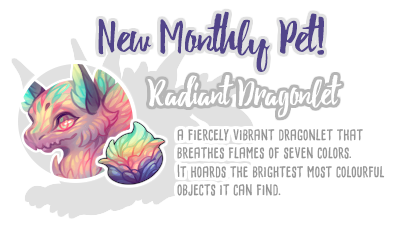 This month we have a special treat, 
a new pet species
 has arrived in 
Pai's Shop of Wonders
!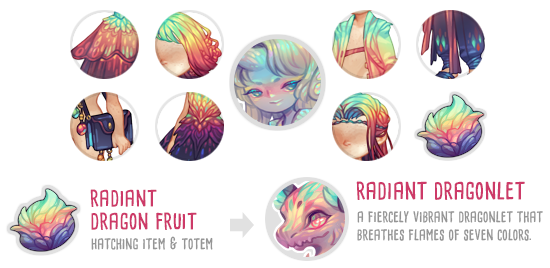 Pai's Shop of Wonders
Pai's Shop of Wonders
is stocking these
7 clothing items
 for 
200 turnips
 each and
500 turnips
for the
Dragon Fruit
hatching item. A chest containing all 8 items is available at
1600 turnips 
 - a discount of
300 turnips
!
Radiant Dragonkeeper 

♦

 Butterfly Poncho •

 Petal Bob • Coat • Trousers • Spellbook • Dress • Long Hair • Dragon Fruit

Agnes' Perpetual Shop
Agnes' Perpetual Shop
stocks a chest that contains a set of
Pai's 8 shop items
 for a discounted 
1600 Turnips.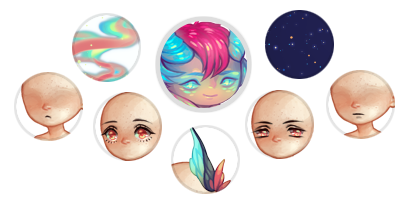 Oran's Emporium
Oran's Emporium
is stocking these
7 clothing items
this month for
7,000 potatoes
per spin! We are temporarily reducing the potato price this month to give everyone a potato break as well as to account for the simpler stock of items this time.
Radiant Dragonkeeper 

♦

 Dragon Breath • Starlit Sky • Pout • Wonder • Reflection • Prim Lips • Ears
These monthly shop clothing items will run until
May 31st,
 after which they will be removed to house June's monthly items!
AEOLIN'S SHIPWRECK
A swarm of fireflies dancing in the spring night, a light mist rolling in. 
An ocean breeze carries inspiration from some place far away.


Speak to the First Mate at the Shipwreck to begin the quest "The Captain Behind the Curtain"
There are 5 quests in total, to be unlocked in succession.
2 quests will be repeatable, allowing for progression and accumulation of currency.
The Neat Ship Shop is stocked with Aeolin items and will be open all month, taking Sand Dollars as currency!
Other than quests, Sand Dollars can also be obtained through Random Encounters, Adventuring, and Vaer Sea Forage.



AD THEATER STREAK REWARD
Visit the
Theater
and click on the "
CHECK REWARDS
" button to see the new rewards!

MAY ART DEVELOPMENT STREAMS
This month, the art development stream will take place on...
MAY 19TH, 3PM DVT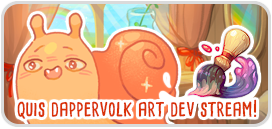 twitch.tv/dappervolk
A status post with a link to the stream will be posted when it begins!
We'll be working on wishes from the
Wishing Well
thread.
Hope to see you there!
AN EVENT UPCOMING...

A door in the crescent of your mind's eye creaks open.
Who is peeking at you with bated curiosity?
Stay tuned for a news post with event details
coming in the next day or so!
STAFF HIRING
We'll be posting our recruitment post for community and event managers as well as new moderators during the event this month. We're excited to welcome some new faces into our team and grateful to our staff for keeping Dappervolk going!
KELBI PLANS
Our preparations for the Kelbi storyline are going smoothly alongside the upcoming event! We're aiming to launch the Kelbi event relatively quickly after the upcoming event concludes.
AVIAR COVE BALANCING
The update to Aviar Cove will commence preparations once we finish working on the upcoming events!

As always, thank you so much for playing and supporting
Dappervolk. We'll be back with more updates soon!