Hi everyone, we hope you're staying healthy! We have a September content update for you in the form of a wishing well release!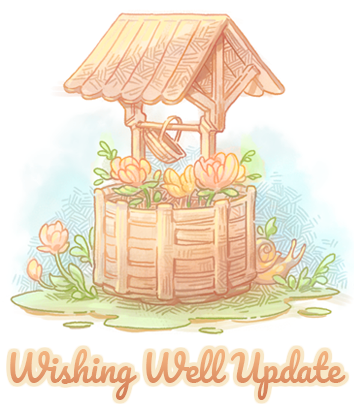 There hasn't been a stream yet this month, but we
did manage to complete a
new pet species
 and 
12 new
clothing items 
which are now available through gameplay!
If you would like to make a wish for a pet/item to be created for
the site, visit the
Wishing Well thread
!
NEWLY GRANTED WISHES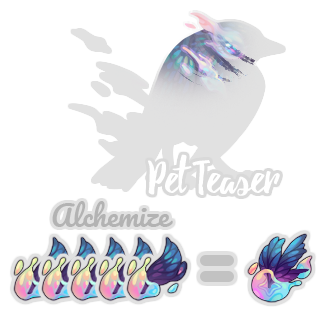 FIREPRISM CROW PET SPECIES
Wished for by BlueFireBlood (#44990)
Alchemize
5 Fireprism Feather Shards
to make the 
Fireprism Enigma
hatching item!
A bird with a particular affinity for shiny objects and a penchant for mimicking children's voices in the dead of night.
The
Feather Shards
have mysteriously appeared around 3's Forest's random encounters, adventuring, and the playground!


WISPY LIBERTY SPIKES HAIR
Wished for by Killian (#17642)Wispy hair styled into towering spikes with a liberal amount of pomade.
Obtain these hairstyles through
random encounters
.


LEATHER JACKETS
Wished for by Buzzard (#57802)
A half-sleeved leather jacket with steel shoulder spikes and an intimidating aura.
Obtain leather jackets occasionally at
Nico's Atelier
.




SPIDERSILK DRESSES
Wished for by talos (#21106)
A billowing spidersilk dress. Gems affixed to a spider web collar adorn the neckline.
Obtain some dresses at
Nico's Atelier
, and others through
item alchemy recipes
found in
Officiator's Record Office
.

SPIDERSILK GLOVES
Wished for by Heli (#17512)A pair of translucent fingerless gloves woven from thin strands of spider silk.
Obtain Spidersilk Gloves at at
Nico's Atelier
.

SPIDERSILK STOCKINGS
Wished for by Heli (#17512)A pair of shimmering spider silk stockings. Gaps in the pattern offer an appearance reminiscent of a spider's web.
Obtain Spidersilk Stockings at at
Nico's Atelier
.


Thank you for the support and encouragement as always, we'll be back with more updates!